Sabella Realty Agents

Joe Sabella - I love My Family! I am a proud father of my daughter (14) and my son (12). But life would not be complete without my amazing, not to mention, beautiful wife Michela. Our family enjoys having fun together while boating, fishing, and just spending time on the water enjoying our world renowned beaches.
When I am not with my family, I am full throttle into my real estate career. I enjoy building a solid real estate team to provide you, our customers, the service you should expect and deserve. Let me know how I can help. I am always available. Email me or call to schedule an appointment 239-470-3661.
Cell: 239-470-3661 Fax: 239-540-2361 Email: joe@sabellarealty.com
---

David Dicaterino - Hello and thanks for stopping by. Here at Sabella Realty we love working with our clients as a team, all working towards your goal of buying, selling, renting, or property management. I am the Broker for Sabella Realty so please feel free to reach me with any questions you may have. Let me know how we can help.
Cell: 239-633-0197 Email: dave@sabellarealty.com
---

Juan Franco - I decided to join Sabella Realty because of the team atmosphere they offer to all my clients, especially with two companies - one solution concept. I have more than 29 years combined experience in the Real Estate business, I am dedicated to my clients whether you decide to buy, sell, rent, need a property manager or build your new dream home. I am Sabella Realty's designated Spanish speaking agent (Se Habla Espanol).
Cell: 239-850-2229 Email: franco@sabellarealty.com
---

Lisa Marinello - I am an innovative and driven professional. I believe in hard work, integrity, and trust in which I bring to every real estate transaction. I am passionate about the needs and goals of my customers. I am eager to handle all of your real estate needs whether you are buying, selling, renting, or need property management.

Surprisingly, much of my 30-year career was not spent in real estate, but in the Accounting field. The common thread is that I am very detail oriented, with the clients best interest in mind... ALWAYS! I am originally from Oklahoma but have lived in Southwest Florida since 1996. I graduated top of my class from Rasmussen College in Fort Myers, Florida where I earned my Bachelor's Degree in Business Management. I also hold an Associates in Accounting and Associates in Business from Edison State College in Fort Myers, FL.

Outside of my real estate work, I am an avid reader and an active member of Living Faith Church in Cape Coral. I am a proud mother of my daughter Daniella who is a Nurse at Lee Memorial Hospital. I live in Cape Coral with a lovable basset hound, a miniature Chihuahua; and not to forget the love of my life, my husband Sal.
Cell: 239-462-3812 Email: lisa@sabellarealty.com Website: www.LisaSellsCapeCoral.com
---
Zuzana Roskovenska - I am here to share a vast knowledge of home values, investment opportunities, and selling potential. I love working with both buyers and sellers from all over the world, and I encourage you to discover all that Southwest Florida has to offer. I have a passion for all aspects of real estate, and work very hard with your best interest in mind. Providing my clients with the highest level of customer service, consistent ongoing communication, and professionalism is a commitment I am proud to embrace. I use my experience and skills to your advantage by incorporating both traditional real estate principles and innovative marketing strategies to sell properties. My knowledge and perseverance is what leads your success!
Cell: 239-246-1029 Email: zuzana@sunnygulfcoast.com Website: www.sunnygulfcoast.com
---
Hector Saitta - Dear Friend, Caro Amico, Querido Amigo: I am very pleased to assist you in the purchase of exceptional properties or the selling of your home. My philosophy is to provide individual attention and loyal services that exceeds my client's expectations. I take pride in giving a personal touch and creating memories that will last a lifetime. It is my pleasure and goal to achieve the highest possible return on your real estate investment. Turn to the name with experience to get the job done right and who truly is second to none!
Ask me about my special offer of a complementary dinner for two at your home from Chef Hector, when you list your property with me! Contact me today:
Cell: 239-410-9396 Email: hector@sabellarealty.com Website: coming soon
---

Adam Bondi - Adam prides himself with being an honest, hardworking, thorough and fun loving Real Estate agent. He has lived in Southwest Florida for 25 years and is well versed in what the area has to offer its residents and guests. He enjoys spending time with his family and friends at the beautiful local beaches, boating and finishing the many waterways, and playing golf.
He has worked with buyers and sellers on all different types of levels, as well as investors that lease or remodel and flip properties. Adam is also a licensed C.A.M. (Community Association Manager) and is vastly knowledgeable with Condominium Associations and Homeowner Associations.
With the many years residing in the area and the combined experience with the Real Estate industry and CAM industry, Adam is eager and well qualified to assist you in these areas. You will not be disappointed if you give him the opportunity to assist you with your needs and endeavors!
Cell: 954-654-3255 Email: bondirealty@gmail.com Website: Coming Soon
---

Marlene Billero - Born and raised up North, this "Jersey Girl" moved to Southwest Florida in 2013 along with her husband and 2 dogs.
I love it here! We found our little piece of paradise, Now let me help you find yours!
I have over 20 years experience in the sales and service industry. I love working with people and have a genuine passion for assisting them with their interests or concerns. I've always found the real estate market intriguing. So why not combine the two?
I look forward to assisting my clients step by step with one of the most important decisions in their life. Whether you are selling your property, looking to invest in the real estate market or finding a place to call home, I look forward to working with you in obtaining your little piece of paradise.
Hablo Espanol !
Cell: 239-770-3366 Email: marlenebillero@gmail.com Website: Coming Soon
---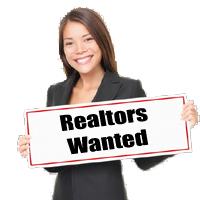 We invite you to contact us today and learn for yourself why a career with Sabella Realty is the perfect fit. Whether you are new to the industry or a seasoned Realtor®. For a confidential appointment please call Joe Sabella at 239-470-3661 ANYTIME.
---